Co-hosted by the Confederation of Indian Industry, Horasis India Meeting is set to open this Monday, June 22nd. The virtual conference will discuss India's future and potential solutions to the current COVID-19 crisis.
The event, which features well regarded regional leaders including Marcelo de Andrade, Partner at Earth Capital Holdings, will explore the nation's further rise to global eminence and will include debates about how the country can continue to develop its economy sustainably.
Founded by Dr. Frank-Jürgen Richter over 10 years ago, Horasis provides a platform for business and government dignitaries to discuss issues in-depth. The conferences has become the foremost annual meeting of Indian business leaders and their international counterparts.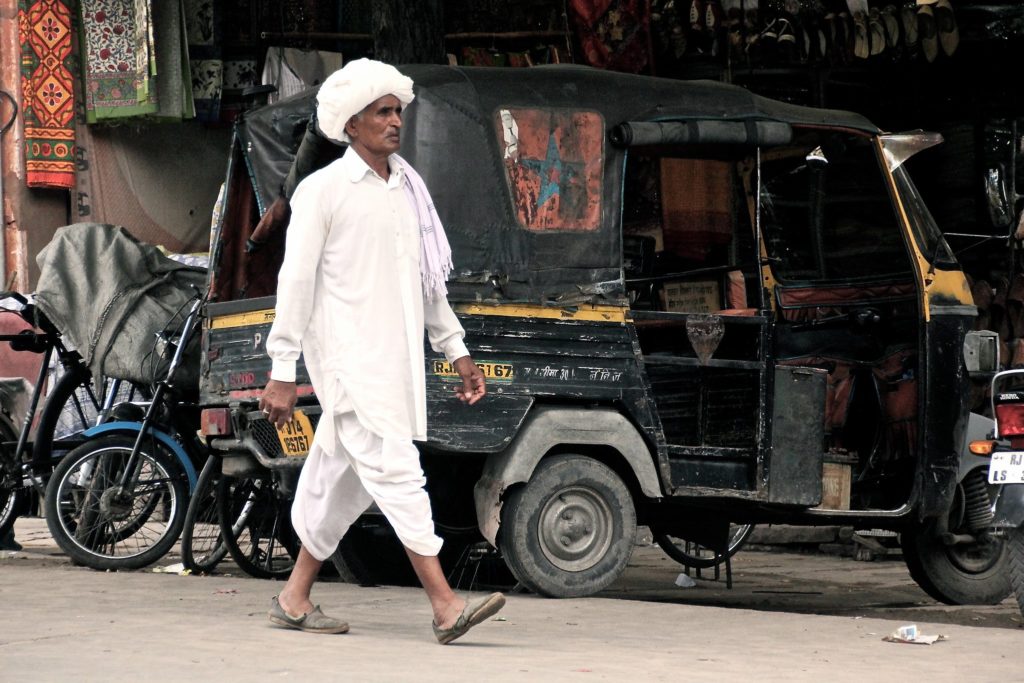 The conference's co-chairs include:
Mukesh Aghi, President and CEO, US-India Strategic Partnership Forum, USA
Binod K. Chaudhary, President, Chaudhary Group, Nepal
Ashish Chauhan, Chief Executive Officer, Bombay Stock Exchange, India
Tejpreet S. Chopra, President & Chief Executive Officer, BLP Group, India
Priyanshi Choubey, Co-Founder, InstaCar, India
Dinesh Dhamija, Chairman, Copper Beech Group, United Kingdom
Kris Gopalakrishnan, Chairman, Axilor Ventures, India
Prakash Hinduja, Chairman Europe, Hinduja Group, Switzerland
Dinesh K, Co-founder, Infosys, India
Asha Jadeja, Trustee, Motwani Jadeja Family Foundation, USA
Hemant Kanoria, Chairman, Srei Infrastructure Finance Limited, India
Rajive Kaul, Past President AIMA; Chairman, Nicco Group, India
Sanjay Kirloskar, Chairman, Kirloskar Brothers Ltd; President, AIMA, India
Hank McKinnell, Chairman, Moody's, USA
Sunil Mehta, Chairman, YES Bank, India
Rekha M. Menon, Chairman and Senior Managing Director India, Accenture, India
Rakesh Bharti Mittal, Vice Chairman, Bharti Enterprises, India
Vineet Mittal, Chairman, Avaada Energy, India
R Mukundan, Managing Director, Tata Chemicals, India
Sunil Kant Munjal, Chairman, Hero Corporate Services, India
Nasser Munjee, Chairman, Development Credit Bank, India
Rajan Navani, Vice Chairman, Jetline Group of Companies, India
Vineet Nayar, Co-founder, Sampark Foundation, India
Harshvardhan Neotia, Chairman, Ambuja Neotia Group, India
Dilip Piramal, Chairman, VIP Industries, India
Preetha Reddy, Vice Chairperson, Apollo Hospitals, India
C K Ranganathan, Founder and Chairman, CavinKare, India
Murat Seitnepesov, Chairman, Integral Pretoleum, Switzerland
Anish Shah, Managing Director & Chief Executive Officer designate, Mahindra Group, India
Harsh Pati Singhania, Vice Chairman and Managing Director, JK Paper, India
Gunjan Sinha, Chairman, MetricStream, USA
Sumant Sinha, Founder and Chairman, ReNew Power Ventures, India
Ron Somers, Founder and Chief Executive Officer, India First Group, USA
Deborah Wince-Smith, President, United States Council on Competitiveness, USA
Frank G. Wisner, Under Secretary of State (ret.), USA